Very recently, a business owner contacted me for SEO on his upcoming e-commerce site. Did you note it – it's an upcoming site, which means that there is long way to go from design to development of the website. We had an informal talk, nothing much specific about SEO. I just listed different headings under off-page SEO. That's it- we concluded our talk. "We will start the SEO soon" he said.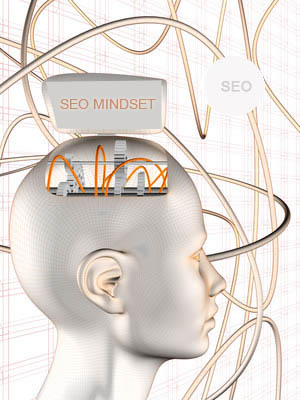 He was right by time. He got connected with me at very early stage. But this will not be the same with every business owner. They generally have a myth in their mind – SEO can only be done after the site is live. So there is no point in getting the search engine optimizer at early stage. But this is not completely true.
Yes, that's right! SEO can only be done after the site is live; i.e. the site has been developed. But the second part of the assumption is what wrong with many of them. This is what the mindset I would elaborate my blog on.
For the purpose of discussion, let us assume that you don't get a search engine optimizer at early stage. You decide on the design of the website by yourself. The designer delivers his work after your approval. Then comes the developer who decides on the technology and develop the website as per the design. Now the website really has a good presentation and look. That's already one month by now and happiest part of it is you have done most of the work by now. That's great job! The only one which is left out is SEO. So you contact the search engine optimizer for that and he enters your project. Here is where the actual problem starts.
Things get messed up from here. This is not because search engine optimizer mess up the project, that is because you have messed up during design and development and search engine optimizer is just making the them right.
Search engine optimizer says "the site has a very attractive design, but…. this kind of arrangement will not pass the link juice. So the best fix for this is to change site architecture."  That's it! That one single point will make all your previous work on the site go waste. So what did you achieve? You landed up to the point where you were one month before. That's the effect of one wrong move at the beginning of the project.
Now you ask "So, what is your opinion? What should we do?" Nothing much indeed! Just get the search engine optimizer at very early stage. Explain him about your project. He can give you few advices and issues which has to be fixed on priority.
Following are the few advices that you may expect from a search engine optimizer.
Advice on the site structure and URL structure
Advice on the important pages of the website and favorable SEO design
Content which can be framed during the development time
Advices on naming of the images
Few SMM and SMO strategies
Few advices on power of community which can be build during development time…
And many more.